Launched in 2023, Suffolk County's Transit to Trails Program was created to support hikers and bikers with exploring many of Long Island's natural landscapes using only public transit. The maps guide visitors to a variety of outdoor recreational activities and downtown amenities which are all accessible from Long Island Rail Road stations.
In addition to parks and trails near stations, the maps include nearby amenities such as:
Downtowns
Museums
Theaters
Historic Sites
Boat Rentals
Bike Rentals
Skate Parks
Beaches
Bowling
Ice Skating
Golfing
Playgrounds
Boardwalks
Breweries
Vineyards
Distilleries
Use the interactive map below to preview routes and amenities at stations. From there, select stations to learn more about its amenities, open mobile friendly PDF maps or print station brochures.
To view this portal in full screen, please visit: https://gisapps.suffolkcountyny.gov/transittotrails/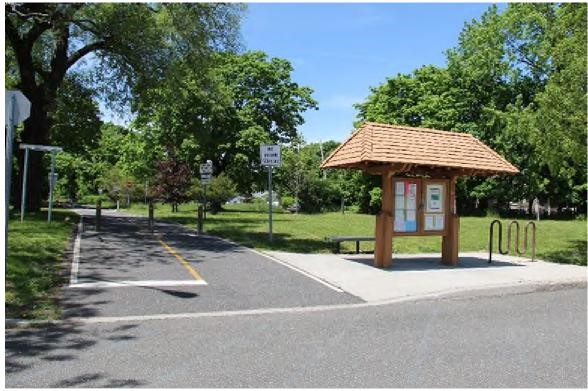 The Transit to Trails initiative is the result of a year-long effort to map all of the sidewalks, trails and bike facilities in the County. Recognizing that much of the County's 160,000 acres of parks are within walking or biking distance from public transit, the Transit to Trails program was created to facilitate the link between stations and trails. The program also complements the County's Connect Long Island initiative, and directly benefits from recent investments in pedestrian friendly infrastructure following the release of the Suffolk County Hike and Bike Master Plan.
The maps will continue to be updated as new pedestrian facilities from the plan are implemented. Following the completion of the County's Reimagine Transit initiative, additional maps for key Suffolk County Transit stops will also be created so please check back for updates!
For questions or feedback on the Transit to Trails program, please reach out to us at ecodev@suffolkcountyny.gov.